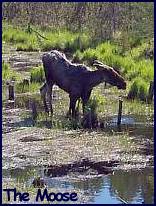 The Haliburton Highlands region of Ontario offers 4 seasons of outdoor splendor.
With Algonquin Park on the northern border and Muskoka Ontario on the west, the Haliburton region is quickly being discovered by nature lovers, and for outdoor recreation.

Because of the natural beauty of this area, and abundance of lakes and rivers, there is a long history of summer cottagers and visitors. With the surge of interest in winter outdoor recreation and popularity of the magnificent Fall Colours the Haliburton Highlands has become a 4 season destination.
Visit the business directory to discover some area services including real estate, accommodations, shopping, restaurants, contractors and more. Click here to visit the beautiful community of Dorset, Ontario.